Meet the Teams
Here is some information on the therapy and nursing teams that visit the children at Manor Mead. Please feel free to contact the teams by phoning into school or sending a message via the home-school book.
Speech and Language Therapy (SLT)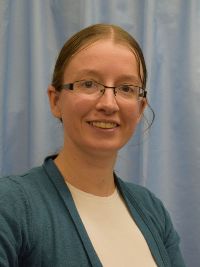 Kate Bramley Lucy Dillon Carley Aristide
Kate Bramley is our team lead, and is supported by Lucy Dillon (SLT) and Carley Aristide and Katie (SLT assistants). You can contact the team sending a message via your child's home-school book or teacher, or by phoning or emailing.
If your child is in Rainbow 1, Blue, Green, Yellow, Purple or Pink Class or you want to discuss swallowing concerns for any child in the school then please contact Kate (Kate.bramley@surreycc.gov.uk).
If your child is in Red, White, Orange or Rainbow 2 then please contact Lucy (Lucy.Davies1@surreycc.gov.uk)
The team work closely with the class teams to embed communication strategies in all lessons and ensuring that all students can communicate to the best of their abilities in social activities. We want to ensure each student has an effective way of communicating and they have reasons and opportunities to communicate. This will happen through the team spending time in classes supporting the staff and students, offering training, working with the school senior leadership team and problem solving as needs arise. We are guided by the children's EHCPs but we are very much needs led and offer support tailored to the student's current needs.
Occupational Therapy (OT)
Lindsay Trumble Laurel Benfield Rebecca Pickering
The OT team are in school one day each week. The OT service can support specialist educational settings to develop a 'whole school' approach to delivering occupational therapy. This involves the OT team working with the educational setting to facilitate incorporation of OT strategies, advice and activities as part of whole school and whole class practise. This enables the whole school population to access OT to enhance participation in daily activities as part of their daily routines.
We provide universal support which can be accessed through training, workshops and link sessions arranged through meetings with the Therapists when they visit the school and through joint working as part of the school routine to share practices and approaches.
In addition, the website; www.childrenshealthsurrey.nhs.uk has resources to support school and parents.
The OT team run a functional and sensory workshop for all parents once a year at Manor Mead school. Please look out for details of these in the school newsletter.
If parents have any queries regarding OT please discuss these with your class teacher.
Physiotherapy
Lesley Gray
Lesley is the lead therapist and your main contact for any queries about your child's therapy input; this includes questions around equipment used to support their posture in sitting, standing or walking. Lesley is in 2 days a week and can be contacted via your child's home-school book or by e-mail on l.gray7@nhs.net
If your child is referred to the physiotherapy team, an assessment is completed to inform the setting of goals and provision of a physiotherapy programme. The physiotherapy team provide training, guidance and support to staff at the school in regards to therapeutic handling and use of equipment as well implementation of therapy programmes that are incorporated into the school day.
We work with external agencies to provide a range of clinics at school where possible; these can include Wheelchair clinic, Lycra clinic and Orthotics.
Further information on our service and resources to support school and parents can be found on our website; www.childrenshealthsurrey.nhs.uk
Nursing Team
Nurses
Alison Jefferies Charlotte McGrail Nadine Loftus
Assistant Practitioners
Tizi Gibson Gemma Cullip
Click here to find out more about School Nursing in Special Schools